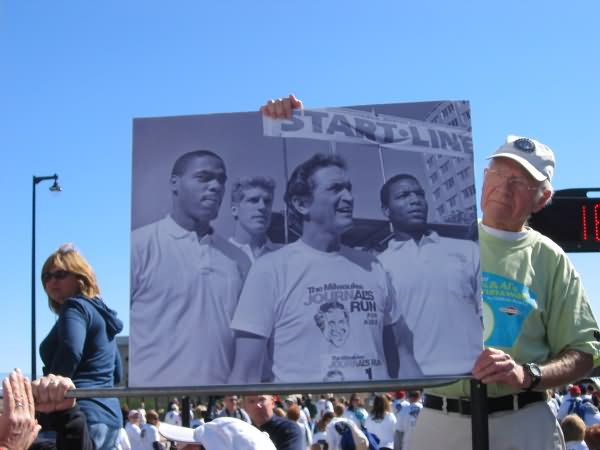 It's that time again.
Al's Run
is this Saturday, September 15th.
In the past 5 years, MU fans have raised a whopping $19,000 for Al's Run, including last year's record breaking $5,200.
We've established a tradition of starting with a goal of $1977.78, and smashing that goal a few times as the days go by.
Cracked Sidewalks doesn't sell you stuff here, we don't even show you advertisements, we just give you pure Marquette Basketball goodness.
All we ask for is a few bucks every year, for Al's Run.
It all goes to a great cause, Children's Hospital of Wisconsin. Think $10. Or $25 or $100. Whatever you want to put in the Al McGuire tip jar.
How about $32.54? (Jae Crowder.Davante Gardner?) Or go old school, $34.20 (Travis, Steve.) Or super old-school, $43.31 (Tatum, Ellis).
So, click
here
, click the "Support ALS_RUN" button on the right .. zip out your credit card and pay your respects to Al, and Marquette:
Al's Run Donation Site
(NOTE: In the past, we've had some very generous donors who have run "challenge hours" matching other donations that come in at a certain hour. If you would like to run a "challenge" (which can be anonymous and have a max) please contact me at
Hilltopper91@gmail.com
)