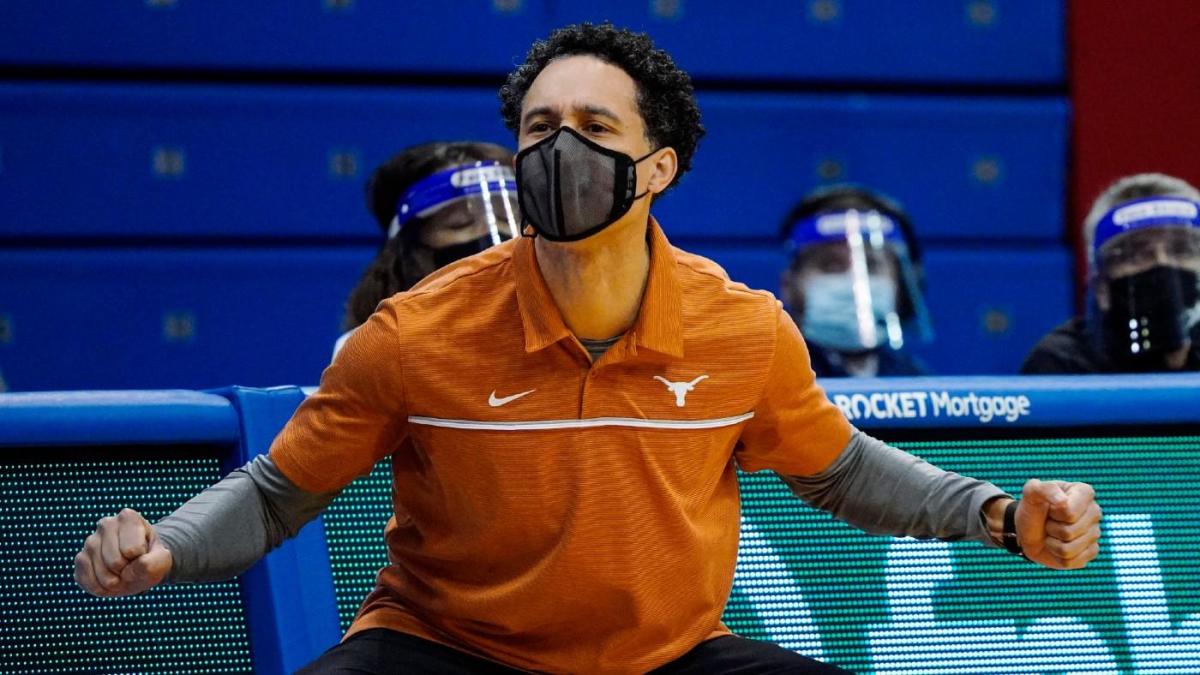 Shaka Smart is expected to be named Marquette's 18th Head Coach
Photo courtesy of CBSSports.com

Marquette University is expected to announce they have hired 43-year old Shaka Smart as their new Men's Basketball Head Coach. A Madison, Wisconsin native, Smart comes to the Golden Eagles by way of Texas.
Smart is best known for his improbable Final Four run with VCU in 2011. He won seven NCAA Tournament games while with the Rams as he became one of the hottest young coaches in the country. Smart was connected with the Marquette job in 2014 as well, but negotiations fell apart at the eleventh hour as the much-publicized agreement never materialized. Instead, Smart stayed at VCU another season before taking the Texas job.

Smart's Texas tenure had highs and lows as he amassed a 109-86 record with three NCAA appearances and a NIT Championship there. All three NCAA trips ended in the first round, as did his last two appearances at VCU. Those early exits are likely what made him available to Marquette. Smart lost those five NCAA Tournament games by a combined 13 points, with three of the games going to overtime. If the ball bounces the other way in a couple of those games, there's little chance Marquette could have pried him away from the Longhorns. Smart's teams had a chance to win every one of those five games, as opposed to Marquette's combined 39 point margin of defeat in former coach Steve Wojciechowski's two appearances.
Defense has typically been the calling card of Smart's teams. He made his name with his Havoc defense at VCU. It was a high-pressure, attacking defense that pestered opponents for 94 feet. There was speculation that wouldn't work at a higher level like Texas, and rather than challenging those assertions, Smart shifted defensive philosophies to limit Opponent eFG% (the most important defensive metric in determining winning outcomes) and managed to maintain a top-40 Adjusted Defensive Efficiency every year with the Longhorns.

Smart is also regarded as an excellent recruiter. In his time at Texas, he had 3 top-10 recruiting classes and was only once outside the top-20. That 101st ranked class was made up of just one recruit, McDonald's All-American and projected NBA First Round Draft Pick Greg Brown. In addition, it should be noted that in his final three seasons at VCU his average national class ranking was 45.0 while Marquette in the past seven years has had an average class ranking of 45.7. So while recruiting in the Colonial Athletic Association and Atlantic-10, Smart was recruiting on about the same level as Steve Wojciechowski was in the Big East.
| | | |
| --- | --- | --- |
| | National Rank | League Rank |
| 2021 | 11 | 2 |
| 2020 | 101 | 10 |
| 2019 | 17 | 3 |
| 2018 | 8 | 2 |
| 2017 | 6 | 1 |
| 2016 | 6 | 1 |
| 2015 | 18 | 2 |
| 2014 | 25 | 1 |
| 2013 | 59 | 1 |
| 2012 | 51 | 1 |
| Average | 30.2 | 2.4 |
While it is true that fans were calling for Smart's time at Texas to end and the departure of the athletic director that hired him has had many speculating over his job security, it is worth noting that Texas fired Rick Barnes six years ago and he rebuilt the Tennessee program to the point where it has earned a 5-seed or better in each of the past three NCAA Tournaments. Texas fans thinking a basketball coach should be fired isn't necessarily indicative of that coach's likely future success.
In addition, having had the "big" job, Smart may be someone who stays at a program like Marquette longer even if he does have success. Not only is he from Wisconsin, but he has already learned that the grass is not always greener at the bigger program. For now, Marquette Basketball can get back to pursuing what we all want to see, which is restoring our tradition of winning. Welcome, Coach Smart.