Emarion Ellis became the first new commitment to Marquette under head coach Shaka Smart today when he posted a commitment poster on Snapchat. Corey Rholdon of WHBF in the Quad Cities was the first to report the announcement. Ellis is a 6'5" combo guard from Assumption High School in Davenport, Iowa. The 247 Sports composite rankings list Ellis as a four-star prospect, just outside the top-100 at #105. Prior to today, the only talk of Ellis to Marquette was hypothetical as he was still listed as a Texas commit.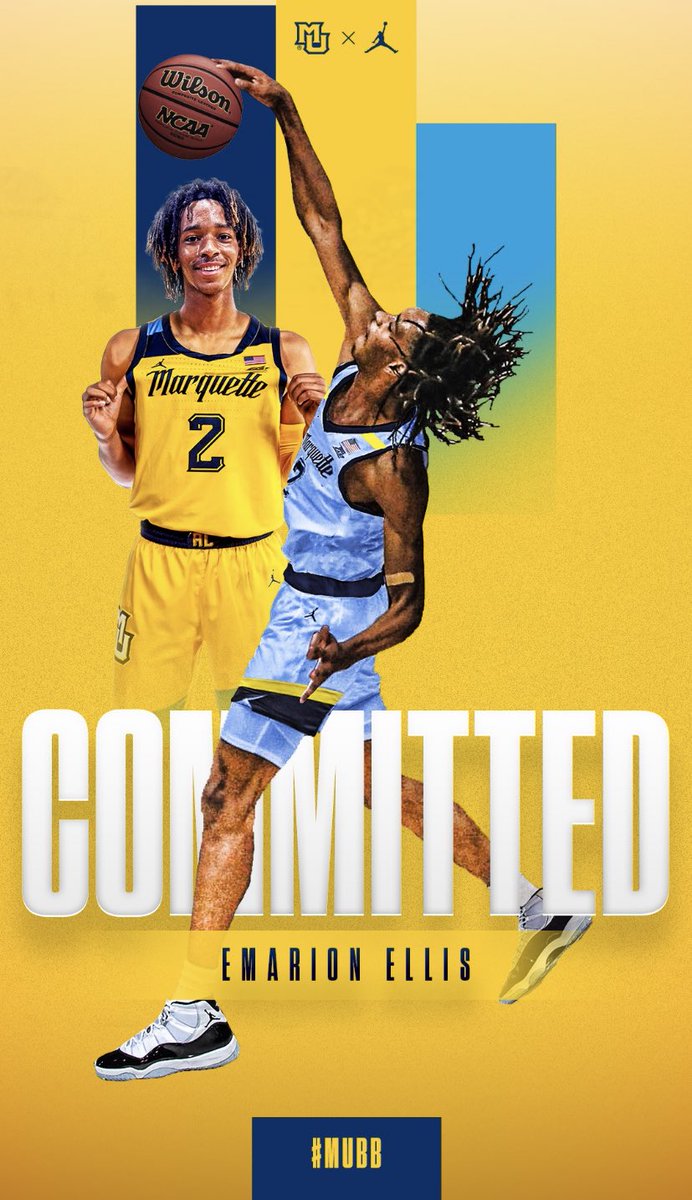 Ellis was a bit of a late bloomer. He was ranked #189 according to 247 Sports before transferring to Assumption for his final season. According to his guardian, Travis Thomas, "I feel like if I would have known the way it fit the way it fits now I would have transferred him freshmen year. Like it's a perfect fit." Ellis was also being recruited for football by Iowa before he transferred to Assumption and focused strictly on basketball. That move saw his stock go up as he jumped into the top-100 briefly before settling just outside. By that time, he had already committed to Shaka Smart and Texas.
The young guard (he doesn't turn 18 until July) led his Knights team to the brink of the state championship, falling in the semifinals. Ellis was named to the Iowa Class 3A all-state first team after averaging 18.1 points, 5.9 rebounds, and 4.1 assists per game. Ellis led his team in scoring, rebounds, assists, steals, and blocks, proving he is a well-rounded player on both ends of the floor. He will likely need to add strength, but his size and athleticism make him an intriguing talent in Smart's system. He is the kind of player that can attack on both ends of the floor.
This starts what Marquette will hope is a successful recruiting weekend. Brookfield Central forward David Joplin, a 6'7" four-star is set to announce his college destination Wednesday morning with all signs pointing toward Marquette. The Wisconsin native never received a Marquette offer under the previous staff, instead committing to Smart at Texas. He had a monster senior year, averaging 25.6 points and 10.6 rebounds per game while also connecting on over 37% of his shots from deep. Now he has the chance to stay close to home for his college career. If insiders count for anything, the writers at 247 Sports have tallied three Crystal Ball predictions for Joplin to Marquette since his announcement date became known.